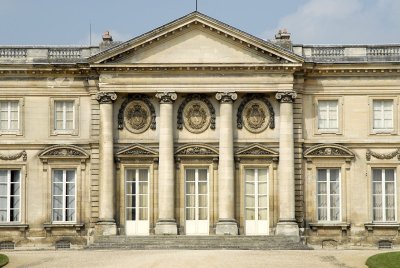 Journey into the past in Compiègne
Often nicknamed "the Imperial City", Compiègne is located north-east of Paris and is, by its surface area, the first town in the department of Oise. Come and discover the renovated hotel rooms in the heart of the city center. Warm and comfortable, it is a pleasure to come and rest there after having discovered this historic city, as well as its surroundings, surrounded by the Oise and its national forest. In addition, you will benefit from a very high speed, because the Compiégnois benefit from a deployed network of significant optical fiber. Nothing better to stay connected and share your stay or easily carry out research to improve it.
Compiègne, a royal and imperial city, was the scene of major events in the history of France. She is keen to maintain the memories of a substantial past. A city rich in magnificent monuments where you can discover the Palace, the large King's tower, its various churches, the Royallieu camp, the Vieille Cassine, the Le Bouchon house and many others. Thirty elements of civil heritage are protected as historical monuments. Its majestic national forest will allow you to recharge your batteries between calm and birdsong.
You should not miss the most important monument, the Château de Compiègne. Built by Louis XV and Louis XVI, the Château de Compiègne is an original and beautiful place. Between visiting the various apartments, museums and its park, you will discover royal and imperial moments before returning to the comfort of your hotel room.
In the surroundings, you will find, among others, the towns of Margny lès Compiègne and Saint Pierre lès Bitry. Margny lès Compiègne occupies the right bank of the Oise. It offers many points of interest and attractions to enjoy a magnificent city break. It is in this peri-urban commune that Joan of Arc was captured on May 23, 1430. Saint Pierre lès Bitry is a pretty little French village. It is close to the Oise-Pays de France regional natural park. It occupies a dominant position on the edge of a deep and picturesque valley detached from the valley of the Aisne.
A renovated and comfortable hotel room in the city center, a very high speed connection, sumptuous monuments to discover. A good cocktail for a wonderful stay. The city center of Compiègne has many hotels, you just have to make your choice.