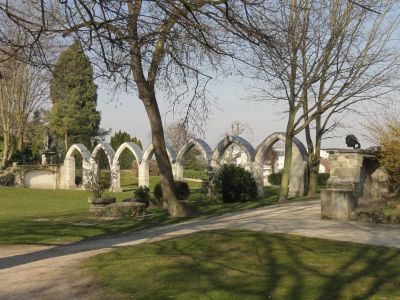 Songeons Park
The Songeons park is an island of greenery in the city center of Compiègne.
This remarkable place of greenery takes on its full dimension in summer, you can admire an innovative garden "vis et versa" and relax while enjoying a magnificent view of the Oise. The park still houses a few arcades of the cloister of the former Jacobins convent.
A square of greenery full of history, come and discover the Songeons park.