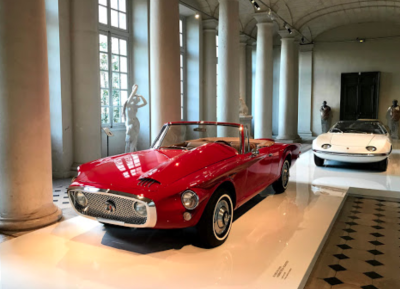 Car museum in Compiègne
The National Car Museum was created in 1927 on the initiative of the Touring club de France.
The Car and Tourism Museum keeps an exceptional collection of horse-drawn vehicles from the 18th century to the beginning of the 20th century, automobiles and cycles.
The museum tells the story of the evolution of the car and offers you an overview of the history of passenger transport, in particular the transition from animal traction to cars. You will find vehicles from Europe, but also from other continents.
A first-rate collection, testifying to the birth of the mode of transport. You will also find a section dedicated to the history of the cycle as well as pieces illustrating the fields of rail transport.